Copper Gutters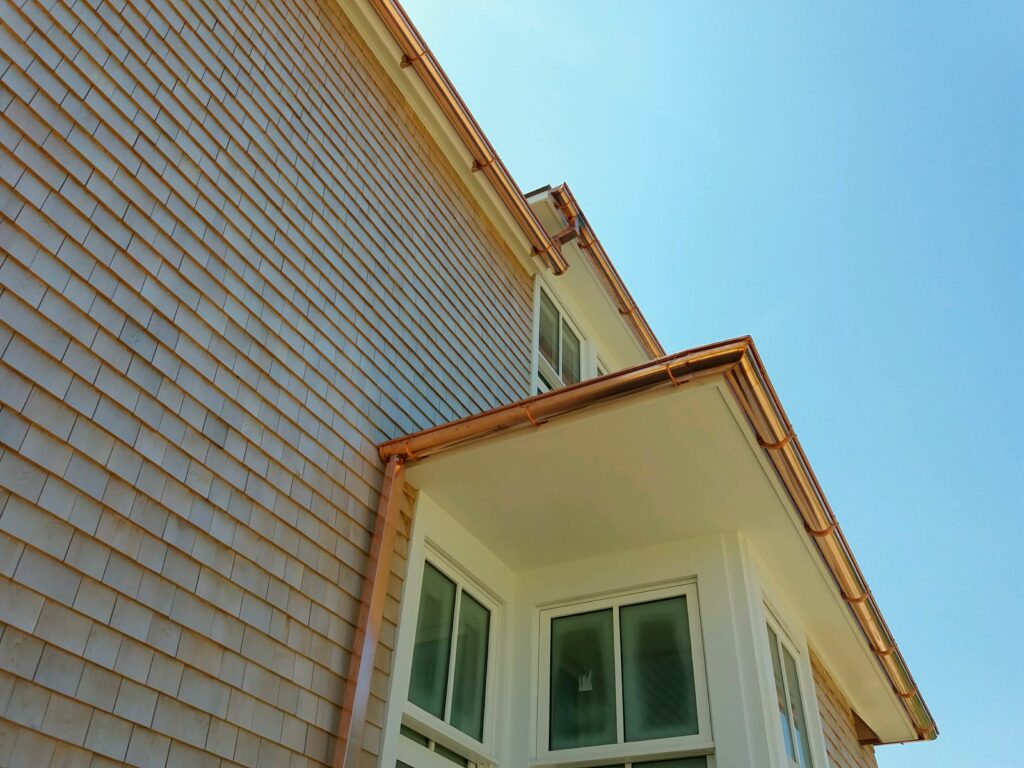 CapeCodGutterPro is the choice for Copper Gutters and Downspout Installations in all of Cape Cod, MA.
Copper Gutters from Cape Cod GutterPro are an excellent way to Improve The Look Of Your Home While Protecting It From The Hazards Of Rainwater, Snow and Ice. As discerning homeowners look for products that will stand the test of time and compliment the design of their home, the use of Copper Has Increased In Popularity. Copper Gutter Systems provide Unmatched Beauty And Elegance to the home, and they are Durable Enough To Withstand The Elements.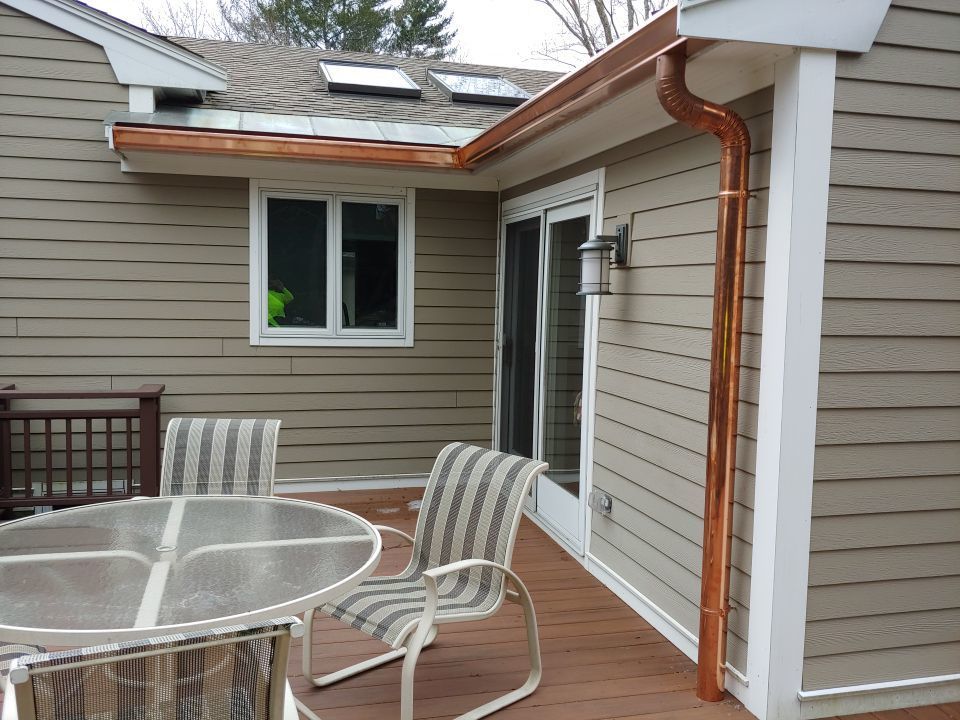 Cape Cod GutterPro understands the unique challenges involved in the manufacturing and installation of Copper Gutter systems. Copper Gutters offer customers the opportunity to turn a functional part of their home into a Design Focal Point.
Installed Products Available:
5″ K-Style Seamless Copper Gutters
6″ K-Style Seamless Copper Gutters
5″ Half-Round Single and Double-Bead Copper Gutters
6″ Half-Round Single-Bead Seamless Gutters
Half-Round Radius Copper Gutters
Rectangular and Square Copper Downspouts
Round Smooth and Round Corrugated Copper Downspouts
Copper Leaderheads and Copper Scuppers
Various Copper Bracketing Options for Gutters and Downspouts
Lead-Coated Copper Gutters and Downspouts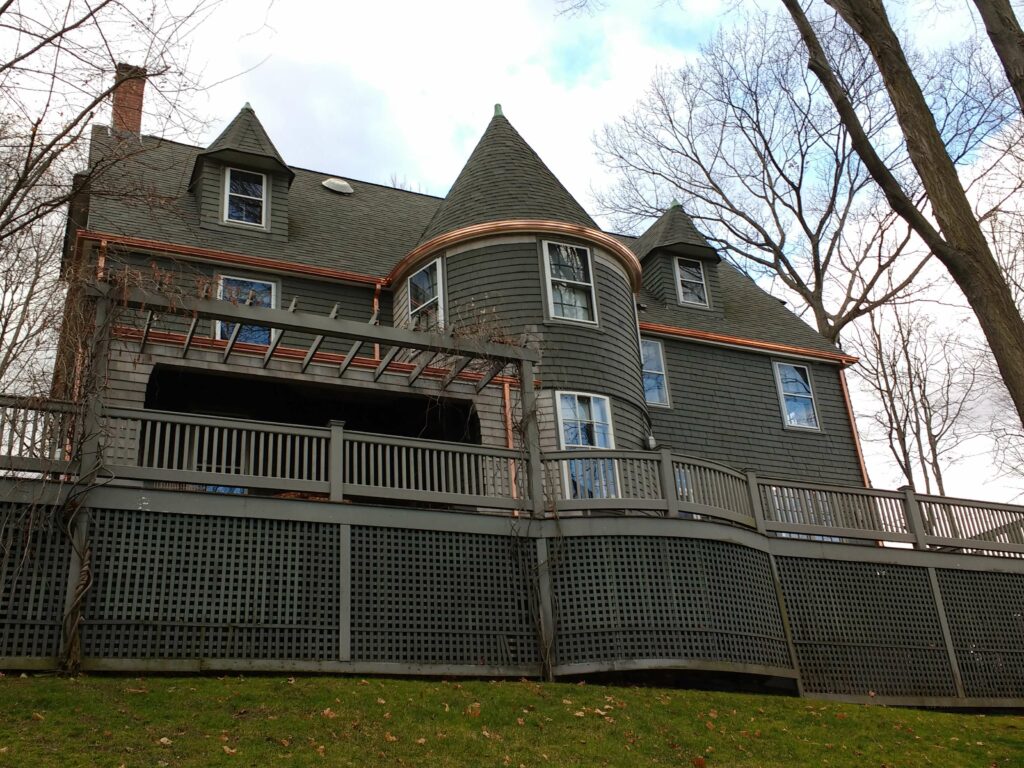 We Service All Areas Of Cape Cod Which Includes: Barnstable, Bourne, Brewster, Chatham, Dennis, Eastham, Falmouth, Harwich, Martha's Vineyard, Mashpee, Nantucket, Orleans, Provincetown, Sandwich, Truro, Wellfleet, Yarmouth.