Fiberglass Gutters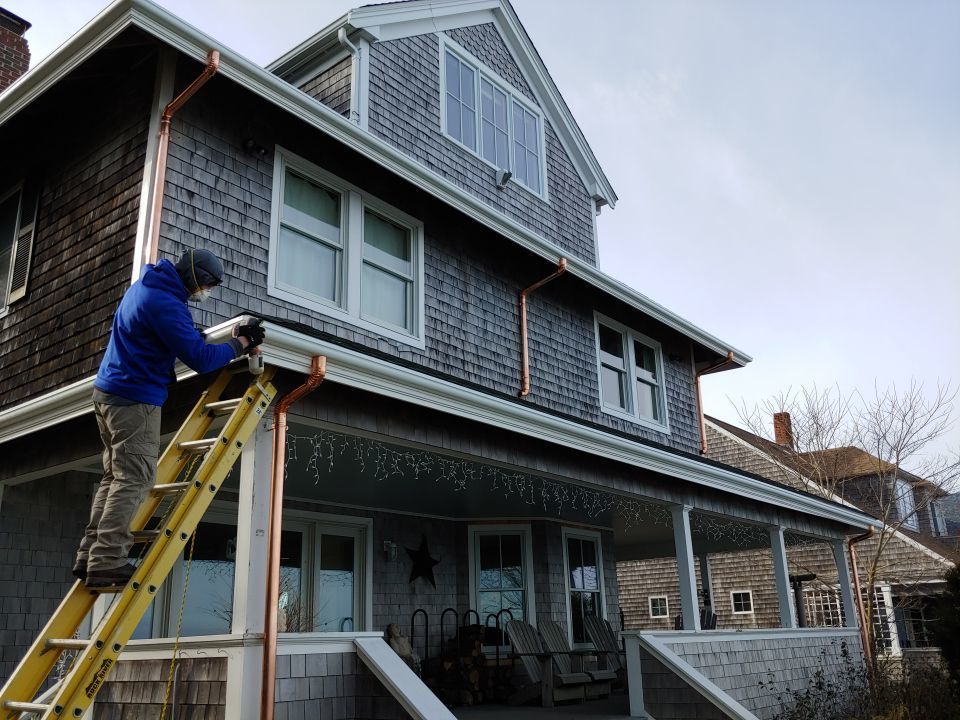 Why are Fiberglass Gutters Better?
They are Resistant To Rot and Moisture Damage – which makes them an Ideal Choice For Salt-Air Environments. They Are Ideal For Use On Homes With Copper Drip-Edge Or Other Copper Details that would cause pre-mature corrosion of typical Metal and Aluminum Gutter systems. Fiberglass Gutters are also significantly more Impact-Resistant than any other type of gutter such as Plastic, Aluminum and Copper.
Fantastic Appearance

Fiberglass Gutters were created to be a replacement product for Wood Gutters. In order to achieve that goal, it needs to Look Just Like Wooden Gutters. Fibergutter is a direct representation of 4×5 Wood Gutter without the maintenance issues of a Wood Gutter System.
Minimal Expansion and Contraction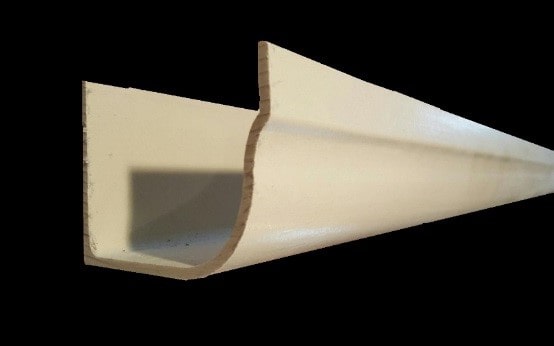 The proprietary formula for Fiberglass Gutter Does Not Have The Thermal Expansion And Contraction Issues of other composite products. The consistency of the product also allows the Seaming Between Pieces And At Mitered Corners to Form On A Molecular Level.
Manufacturing
FiberGutter is manufactured in the United States through a process called pultrusion . Pultrusion is a continuous process whereby reinforcing fibers are first pulled through a resin bath, then into a shaping and forming guide system, and finally into a die – where the product is generally heated and cured to its nominal dimensions. The result is a Consistent, Uniform, and Structurally-Superior piece of rain gutter.
Fasteners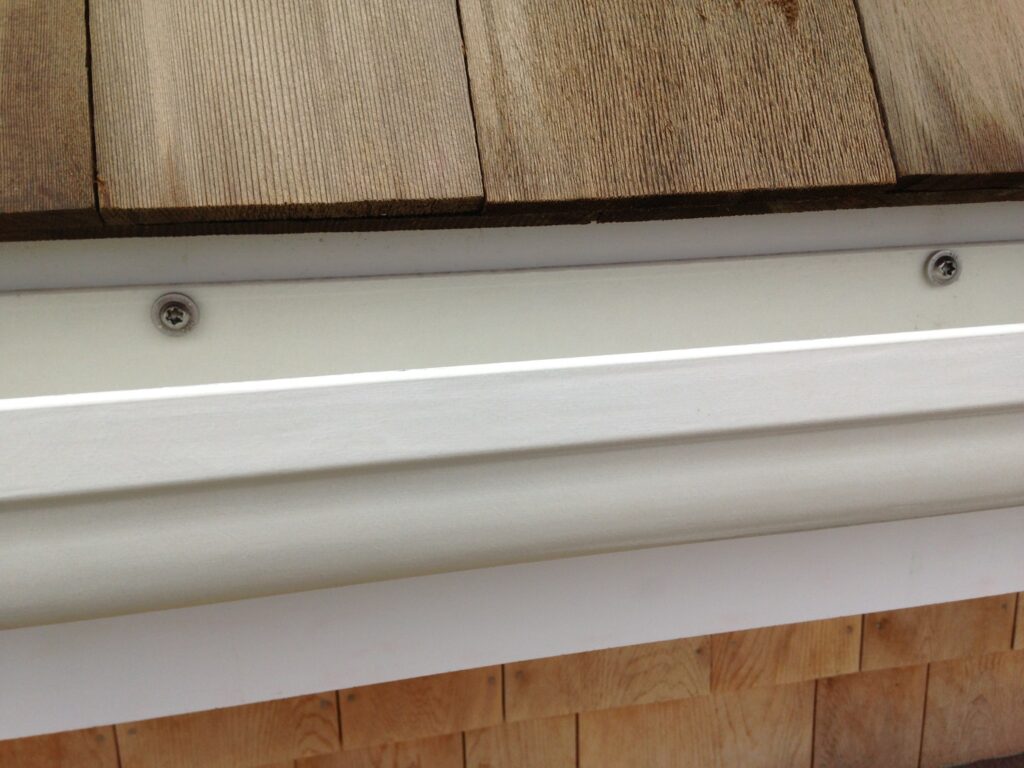 Structural stainless screws have proven to be the Best And Longest-Lasting Fastener to use when hanging FiberGutter brand Fiberglass Gutter. The self-drilling point before the threads allows our gutter to be installed without pre-drilling – and resists cracking during installation.

We Service All Areas Of Cape Cod Which Includes: Barnstable, Bourne, Brewster, Chatham, Dennis, Eastham, Falmouth, Harwich, Martha's Vineyard, Mashpee, Nantucket, Orleans, Provincetown, Sandwich, Truro, Wellfleet, Yarmouth.